Boston Welding did a fantastic job fabricating and installing over 300 feet of stainless steel and cable railings on our deck overlooking the water. They came out beautiful and represent the class that we desire for our new brand's image.

We have contracted with Boston Welding several projects in the last couple years. Some of the projects we have used their services for listed below.
1. 35 Cambridge Park drive Cambridge, MA.
We contracted with Boston Welding to manufacture, Engineer and install custom perforated exterior wall panel system and all the associated structural steel framing and attachments required.
2. 600 Longwater Drive Norwell, MA.
This project consisted of Allstate Glass installing an all glass standoff based heavy glass railing system and we contracted with Boston Welding to fabricate and weld all the handrail brackets, handrail and wall brackets in brushed Stainless steel
3 . 44 Symphony Court Boston, MA.
This project was several staircases that Allstate Glass had glass handrails and Boston welding furnished, fabricated and installed all the finish stainless steel cap rails, handrails .
Boston welding has always performed their work professionally, accurately, and has always been very dependable, and most importantly flexible and able to work with the schedule at hand to get these projects completed on time. 
I Highly recommend the whole team at Boston welding and plan to do many future projects together.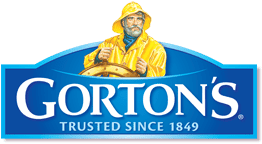 To whom it may concern:
Just finished a special stainless-steel project for Gorton's, fabricating 150,000 lbs of processing equipment for the food industry. Boston Welding provided a strong project planning team and quality fabrication shop. They understand the importance of deadlines while reacting to any situation that might arise, "they keep their eye on the ball". Their shop drawings are professional, and their pricing is extremely competitive.
Boston Welding & Design, Inc. has also provided me with metal fabrication for smaller projects such as catwalks, HVAC frames, refrigeration platforms, steel jackets, stairwell, brackets…etc.  No job to big or to small, quality and service is always A+.  They are trustworthy and reliable.  Bob and Rich are very easy to work with and take pride in everything they do.

To Whom it may concern:
I have personally worked on various projects with Robert Diorio and Boston Welding.
They provided is with over $400,000 worth of structural fabricated and installed steel at MIT W45 parking garage in Cambridge, MA. In addition, they supplied and installed over $300,000 worth of structural steel angles at Rockingham Mall in Salem, NH. There are several other smaller jobs that we have worked together on.
Boston Welding has always provided excellent service to us at a fair price. I consider them a "go-to" steel and welding supplier. The service is always consistent and meets or exceeds specifications and they have always been on schedule.
They have the capability for high-end shop drawings and work with engineers such as THP Limited and SGH to name a couple.
As a General Contractor they make my life easier and consistently help us maintain budgets and achieve schedules.
I would highly recommend Boston Welding and Robert Diorio to any potential customer who is looking for a steel fabricator / installer that will deliver on what they say for a fair price.