Career Opportunities at Boston Welding & Design, Inc. Woburn, MA
Operations Manager
Primary function:  Manage and oversee Company daily operations.
Responsible for the effective and successful management of labor, employee productivity, product and service quality control, with special attention to safety measures as established for the Operations Department.  Serve as a company representative with regards to regulatory issues.   Enhance the operational procedures, systems and principles in the areas of information flow, business processes, and enhanced management reporting.
Requires a Bachelor's degree.  Strong preference for concentration or major in Operations Management or Business studies.   Must have 8 to 10 years' experience in Operations Management or Business ownership in Welding, Construction or related business.  Rely on extensive experience and judgment to plan and accomplish goals.   Lead and direct the work of others.   Position reports directly to company executive management.
Responsibilities:
Recruit, select, train, assign, schedule, coach and discipline employees
Communicate job expectations, including the planning, monitoring, appraising and reviewing of job contributions
Plan, review and deliver employee compensations plans, and rewards programs
Contribute operations recommendations to company strategic growth plans; prepare and complete action plans; implement production, productivity, quality and customer service standards; resolve problems; complete audits; identify industry trends
Forecast sales and labor requirements; prepare an annual company operational budget; schedule expenditures; analyze variances; initiate corrective action to meet or exceed budget projections.
Develop operations system by determining product handling and storage requirements; develop, implement, enforce and evaluate policies and procedures; use our software to receive product (STRUMIS) equipment utilization, conduct inventory management and oversee shipping activity.
Maintain a safe and healthy work environment by establishing and enforcing company standards and procedures in compliance with state and local regulations
Continue to expand job knowledge and experience by participating in educational opportunities; reading professional publications, maintaining personal network; participate in professional organizations.
Manage process workflow, employee and space requirements and equipment layout; implement changes as needed.
Manage all staffing levels, inclusive of employee wages, hours, and hiring of contract labor to support revenue goals
Responsible for all department managers and supervisors with review/approval responsibility for all operation employees
Run a safe, injury/accident free work place
Manage relationships with key operation vendors
Track vendor pricing, rebates and service levels
Review and approve all operational invoices and expenditures to insure they are summited for timely payment
Serve as the primary point of contact when there are customer issues with regards to quality of work, customer service, or accidents and mishaps on jobsite.
Work closely with PM and executive management team to set / or implement policies, procedures and systems and maintain adherence
 Communicate with legal counsel and safety officials to ensure all company processes remain compliant with OSHA and other governmental regulations
Experienced Welder
JOB DESCRIPTION:
Performs welds on various items using a variety of processes in both a "shop" and "on site" setting.
Required to work on a variety of Job Orders including, but not limited to, installation, repair, and fabrication of metal, metal materials and fixtures.
Some machining is required as well as deburring, grinding, and cleaning parts.
Should be able to follow directions and complete required tasks with a minimum of supervision.
Should be able to supervise others as the "lead man" on a work crew.
Should be knowledgeable of and follow Safe Work Practices.
Expertise with operating equipment used in welding and welding fabrication including band saws, grinders, break, shear, drill press, chop saw, etc.
Expertise reading and working from blueprints or shop drawings with a solid understanding of welding symbols.
Read a Tape Measure.
Should be a team leader and work well with others.
Good Customer service skills.
Should have standard tools that fit experience and skill level.
JOB SPECIFICATIONS
Qualifications:
Dependable and hard working
Reliable means of transportation
Valid driver's license
Ability to lift at least 80 lbs.
MIG Welding, TIG Welding, Stick Welding, Oxy Acetylene Cutting,
Plasma cutting, Carbon Arc Cutting.
Basic welding equipment.
Tool knowledge.
GOOD COMMUNICATION SKILLS
Education/Certification:
High School diploma or equivalent.
Welding Certifications.
OSHA 10 Safety Training.
Required Knowledge:
10 YEARS Experience.
Blueprint Reading
Welding Settings for all types of welding.
Read and understand tape measurements.
Reading and writing English (2nd. Language a Bonus.)
Ability to manage a crew on site.
Skills/Abilities:
MIG WELDING
DUAL SHIELD MIG
STICK WELDING
ROD WELDING
TIG WELDING
OXY ACETYLYNE CUTTING
PLASMA CUTTING
CARBON ARC CUTTING
GRINDING
MACHINING
DRILL PRESS
SHEAR
PRESS BRAKE
SAW CUTTING
ROAD EXPERIENCE
FORKLIFT EXPERIENCE
AERIAL LIFT EXPERIENCE
OSHA 10 HR. COURSE
JOB TYPE: Full-time
Utility Construction Foreman
JOB DESCRIPTION:
Well established steel and metal fabrication shop located on the north shore is looking for a Full Time experienced working Utility Construction Foreman to supervise and coordinate activities of workers engaged in the construction, installation and repair of structures and fixtures.
DUTIES AND RESPONSIBILITIES:
Supervise total construction effort to endure project is constructed in accordance with design, budget, and schedule. Includes interfacing with Project Managers, Site Supervisor, Client Representative, other contractors, etc.
Determine sequence of activities concerned with fabrication, assembly, and erection. Plan work ahead and assure that resources are available for next day and next week's work.  Prioritize, schedule, and communicate plans and tasks to crew members.
Make proper selections of building materials to conform to project requirements.
Inspects work performed by staff and subcontractors to ensure conformance with specifications.
Maintain accurate time sheets and daily reports.
Follows company policy and procedure and enforces safety regulations.
Works harmoniously, cooperatively, and courteously with others at all times.
Performs trade and miscellaneous duties and responsibilities as required.
CERTIFICATIONS AND QUALIFICATIONS:
High School Diploma or equivalent and additional specialized training equal to a master craft designation
Minimum 5 years' experience in building construction trades
Utility Construction background
Valid Driver's License
Safety Certifications
OSHA 10 Safety Training
DOT Medical Examiner's Certificate
This position offers a competitive salary with an excellent benefit package.
JOB TYPE:  Full Time
Benefits of working at Boston Welding
Health Insurance
Disability Insurance
Paid Vacations
Personal Time
Sick Time
Profit Sharing
Incentive Bonuses
Boston Welding & Design, Inc. is an equal opportunity employer , does not discriminate against any applicant for employment because of race, color, sex , age national origin, religion, gender identity, status, status as a veteran , and based on disability or any other federal, state or local protected class.
Addess & Contact Info
7 Micro Drive, Woburn, MA 01801
Phone: 781-932-0035
Fax: 781-932-0909Hours of Operation
Monday – Friday 7:00am to 4:00pm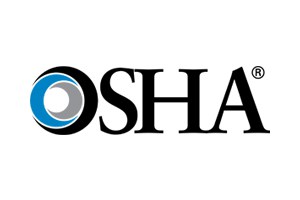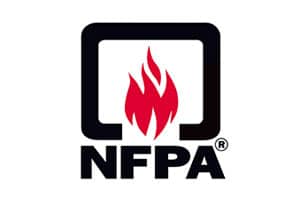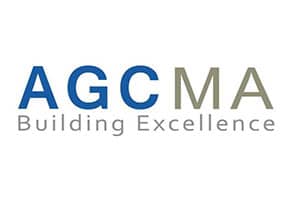 Safety First
Always Thinking Safety